KEYTESVILLE, Mo. – As announced by the Missouri Department of Economic Development, Chariton County has earned status as a Missouri Certified Work Ready Community.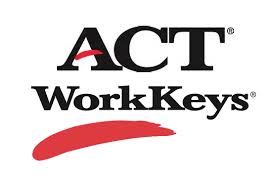 The announcement was made Wednesday, March 16, 2016, at the Chariton County Court House, with several supporters of the initiative in attendance. Also present at the event were multiple local businesses who utilize the National Career Readiness Certificate (NCRC) in their hiring process. The NCRC is a work related skills credential, which provides employers with documentation of an individual's skills.
Click here to listen to KMZU's Shelby Flynn talk with Mike Downing, director of the Missouri Department of Economic Development:
Mike Downing, director of the Missouri Department of Economic Development, explains what it means for a community to certified as "work ready."
"A certified Work Ready community means [the community] has met certain minimum standards for people taking the Work Keys test, which identifies their skills in different kinds of occupations and makes them much more marketable," said Downing. "And also, they have a certain number of businesses signing up, saying they would use the test as a preference in employment. That reduces the risk for businesses because they know the skills of applicants better, and also makes the people who take the test more marketable. So, it's a win-win for everybody."
Support from Chariton County businesses proved to be overwhelming, with 25 of them, more than double the number anticipated, providing letters of support the cause.
"Businesses in Chariton County made an impressive showing in support of the CWRC initiative," Downing stated. "This is a testament to the benefits that businesses recognize from supporting community certification. I give a special thank you to Chariton County Businesses that supported this initiative, along with my congratulations to everyone who made this happen."
According to a press release, Missouri was chosen in 2012 as one of the first four states to participate in the Certified Work Ready Communities initiative by American College Testing.
The initiative aligns workforce training programs with the economic development needs of communities, and matches appropriate applicants to jobs based on their skill levels. The initiative also strives to strengthen businesses by strengthening the workforce.
In 2013, Jasper County, Missouri was the first in the nation to be named a Certified Work Ready Community. As of now, 25 counties in Missouri are fully certified, and an additional 75 are participating in the Certified Work Ready Community initiative.
By being a participant in ACT's Work Ready Communities initiative, Chariton County is helping workers understand what skills are required by employers to help prepare themselves for success, as well as helping businesses effectively communicate their workforce needs to education and workforce training programs in the area.
They're also providing educators with tools to close the skills gap by establishing career paths for students with stackable industry-recognized credentials, and equipping economic development organizations with an on-demand reporting tool to promote their workforce quality.
Click here to listen to KMZU's Shelby Flynn talk with Steve Atkinson, Easter District Commissioner of Chariton County:
Steve Atkinson, Eastern District Commissioner of Chariton County, said this certification will be very beneficial to the future workers of the county.
"If you've got kids that are starting to enter the work force, maybe this can bring a new industry to the area, or set your kid up in a manner that they know what jobs they're suited for," Atkinson said. "It eliminates a lot of the headache of just guessing what you think you'd be good at."
Several parties banded together to promote and support the efforts of Chariton County to achieve this certification, including Salisbury Chamber of Commerce, Chariton County Community Foundation, local officials, Salisbury and Brunswick school districts, Moberly Area Community College, Agri-Services of Brunswick, Regional Missouri Bank, Wheeler Law Firm, the West Central Workforce Investment Board, and the local Missouri Job Center.
"We are pleased to be recognized by the State as one of the leading counties in Missouri, and the nation, to have achieved the status as a Certified Work Ready Community," said Lowell Newsom, who was ahead of Chariton County's economic development efforts. "On behalf of the Chariton County Certified Work Force Board, the Chariton County Economic Development Board, and the participating businesses and communities of the county, we're thrilled this hard work will help Chariton County continue to be a strong community."
To learn more about Missouri Works Training or the Certified Work Ready Community initiative and how to apply for certification, visit MO.gov.
Category: Local News, News