COLE COUNTY, Mo. – On Tuesday, February16, 2016, a Jefferson City man was indicted by Cole County Grand Jury for possession and promoting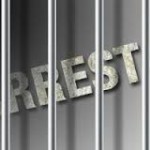 child pornography 1st Degree. The investigation began in November 2015 when the Boone County Sheriff's Department Cyber Crimes Task Force received a CyberTip report from the National Center for Missing and Exploited Children regarding a person thought to be in the Jefferson City area had uploaded child pornography using a popular social media application called Twitter.
A Cyber Crimes investigator was able to identify the account holder as Fikri Muhamed Djulpiqor who was living at 3807 Candlelight Drive, Apt E in Jefferson City. The child pornography files being uploaded to the account were young boys.On January 27, 2016, the Boone County Sheriff's Department Cyber Crimes Task Force, along with the Cole County Sheriff's Department and Jefferson City Police Department, served a search warrant at the suspect's residence. Investigators found evidence on a device used by the suspect and obtained a statement from the suspect admitting to using the Twitter app to share child pornography pictures as young as 5 years old.
The suspect is identified as 23 year old Fikri Muhamed Djulpiqor of Jefferson City, Missouri. On January 27, 2016, the suspect was arrested by Jefferson City Police Department on suspicion of 1 count Possession of Child Pornography, and Promoting Child Pornography 1st degree. The suspect remains in Cole County jail on bond set at $150,000 cash.
Category: Headlines, Local News, News, State News