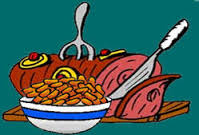 HALE, Mo. – The Hale Masonic Lodge Post 216 will be hosting their annual fundraiser, a ham and bean luncheon.
In an interview with KMZU's Ashley Johnson, the Secretary for Post 216, Lloyd Lyon, tells all about the menu, the expected turnout and the cause for the event.
The luncheon will take place, Sunday, January 10, 2016, from 10 a.m. to 2 p.m., at the lodge. A free will donation is accepted; this will cover the cost of the meal and any proceeds leftover will help fund the charity events the lodge orchestrates throughout the year.
Category: KMZU Cares, KMZU Outstanding Citizens, Local News