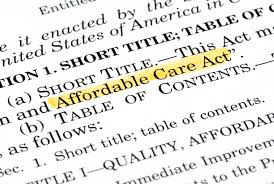 WASHINGTON, DC – Wednesday, January 6, 2016 marks the successful attempt at passage of a bill which guts the Affordable Care Act, effectively repealing what has been called, 'Obamacare'.
The House voted 240-181 in favor of repeal, with an additional provision for a cessation of funding to Planned Parenthood.  Since this same legislation passed the Senate last year by reconciliation, the Act will finally see the President's desk.  In the past, dozens of attempts had failed mainly because of filibusters in the Senate.
The 'Restoring Americans' Healthcare Freedom Reconciliation Act'  will most likely be vetoed by President Obama.  Democrats call the attempt, "…pointless, political theater."  However, Republicans state they are sending a message.  Namely, that with a future Republican president in office, this legislation would certainly become law.
Category: Headlines, National News, News