COLUMBIA, Mo. – A search warrant was executed on convenience store in Columbia Friday afternoon, February 19, 2016.
According to a Columbia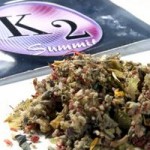 Police press release, detectives of the Vice, Narcotics and Organized Crime Unit and Street Crimes Unit served the warrant around 4:30 p.m. yesterday at the Ultra Mart Convenience Store at 2102 Paris Road, for evidence related to the distribution of synthetic cannabinoids (K2). A significant amount of the suspected substance is being sent to the Highway Patrol Lab for analysis.
Charges are currently pending and the investigation is ongoing.
Category: Headlines, Local News, News, State News