It's that time of year again where the Flocking Flamingos start finding their way back into the yards of Carrollton residents.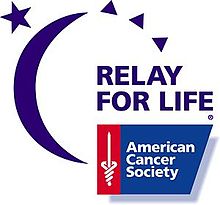 Click here to listen to KMZU's Shelby Flynn talk with Pink Lady Bandits member, Dottie Standley:
The 5th annual fundraiser for the Relay for Life began Friday, April 1, 2016, and according to Pink Lady Bandits team member, Dottie Standley, the Flamingos flocked to yards immediately.
"So far, we have put out [Flamingos] every day. We've set out as many Flamingos as we have, and still had two or three days ahead to flock," Standley said. "We're willing to do as many as we can."
In order to "flock" someone, provide a name and an address, and the Pink Lady Bandits will deliver a full flock of 24 Flamingos for $20 or a half flock of 12 Flamingos for $10 to someone's yard.
The birds will stay in the yard for 24 hours before being moved to the next recipient. All proceeds collected will go to the American Cancer Society for cancer research.
However, if someone doesn't want the Flamingos in their yard, they can still give to a good cause by donating $10 to keep the birds away.
The Flocking of the Flamingos is set to go on until May 1, 2016, but Standley said they will extend the flocking as needed.
The Pink Lady Bandits are also raising money by selling Scentsy Buddies for children undergoing chemotherapy at Children's Mercy Hospital. Scentsy Buddies cost $26.81, and all proceeds go to the American Cancer Society.
Aside from Standley, other Pink Lady Bandit members include Jennifer Huffman, Jamie Woolridge, and Missy Woolridge.
If you are interested in flocking the yard of a friend, family member, or business, contact Standley at (660) 202-9948, or Jennifer Huffman at (660) 329-2807.
Category: Local News, News