ST. PAUL, Minn. — 10 NFL players, including Mitchell Schwartz of the Kansas City Chiefs, are showcasing their passion for the farmer-created Fuel Up to Play 60 program during games this Sunday, Dec. 8.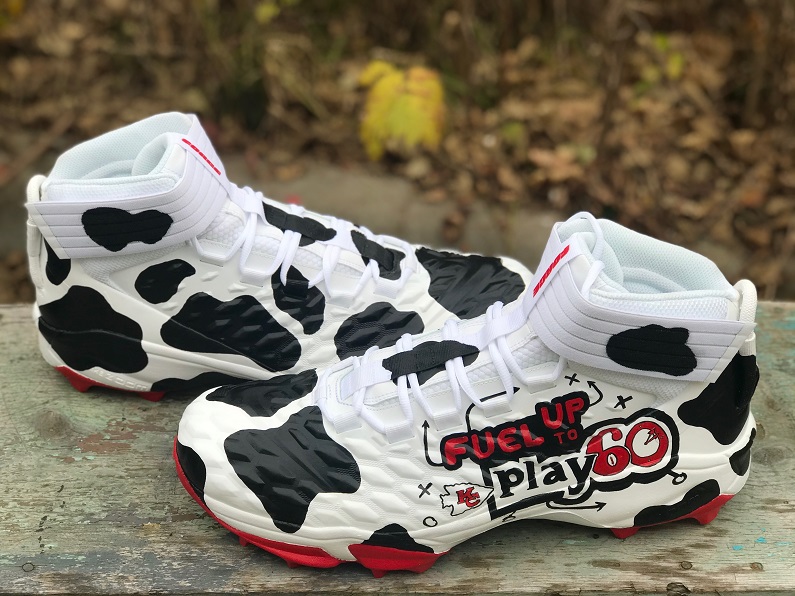 The ten players from teams across the country will display Fuel Up to Play 60 massaging and logos or Holstein-patterned prints on their cleats. The NFL's "My Cause My Cleats" campaign allows players the opportunity to publicly highlight the causes that are most important to them through personalized designs and messages on their cleats
They will share images of their cleats and information about their cause on their social media channels ahead of the games using the hashtag #mycausemycleats.
"There is nothing more important to our country than dairy farmers…they contribute so much, and we are proud to partner with them," NFL Commissioner Roger Goodell said in September.