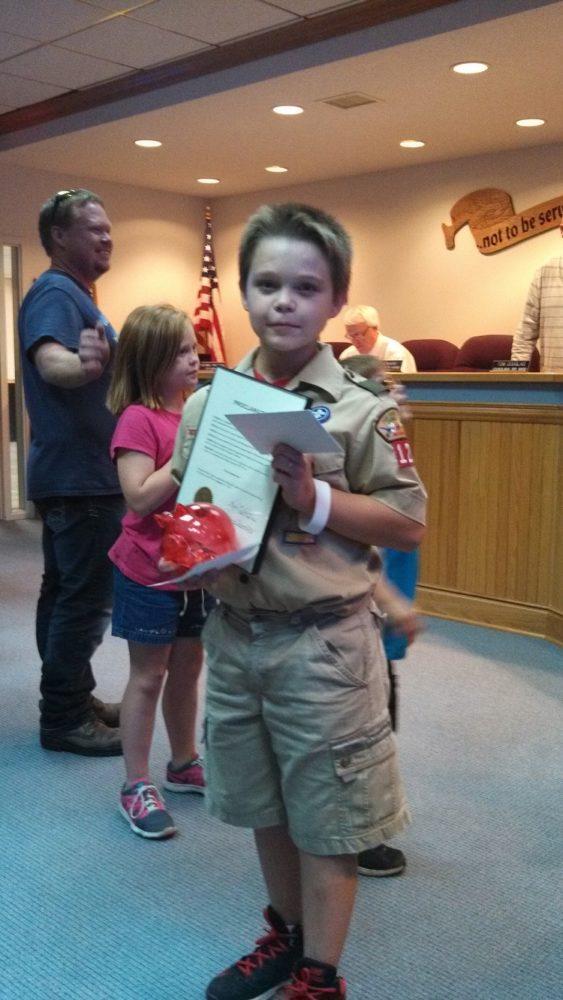 Chillicothe Mayor Chuck Haney and the Fire Department gave a special presentation to a local 12-year-old at Monday night's City Council meeting.
Click to hear Ryan Panholzer and his dad, Joe Panholzer:
Panholzer says he was making popcorn at home on September 11th when a fire started. "I got the fire extinguisher and put it out, then ran out," said Ryan. He credits training from the Boy Scouts and his school for knowing what to do in that situation.
Joe Panholzer, was at work when the accident happened. He says he his proud of his son's reaction.
"It makes me feel really good. I mean, he probably responded better than most adults would. I probably would have got really scared and run out and forgot about the fire," Joe said with a chuckle.
September 28th was proclaimed Ryan Panholzer Day in Chillicothe.