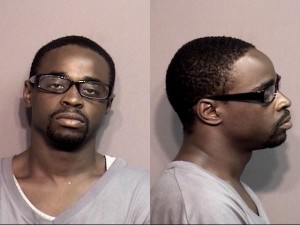 COLUMBIA, Mo. — A Columbia man was taken into custody early Monday morning for multiple Boone County warrants.
According to the Missouri State Highway Patrol, Joshua Houston, 25, was arrested around 2:30 a.m. August 31, 2015, wanted on a Felony Boone County warrant for violating court orders and a Misdemeanor Boone County warrant for larceny.
Houston faces additional charges of unlawful possession of a firearm, possession of marijuana and receiving stolen property.
Houston was transferred to the Boone County Jail, where he was processed and booked around 5:30 a.m. Houston's bond was set at $130, 500.