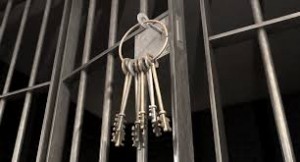 CHILLICOTHE, Mo. — Chillicothe Police have two suspects in custody after an attempted robbery Monday evening.
According to the Chillicothe Police Department, officers received the call around 7:40 p.m. Monday from a local business owner after he was reportedly assaulted by two men who had tried to rob him. The business owner followed the two suspects until he lost sight of their vehicle.
Police officers were able to locate the suspects' vehicle later in the 200 block of Slack Street, where a foot chase ensued.
The first suspect, Anthony Michael Walker, was taken into custody after attempting to break into a home and assaulting one of the residents inside. With help from civillians, officers apprehended Walker and charged him with Robbery in the 2nd Degree, Felony Assault, Resisting Arrest, Driving While Intoxicated with Drugs, and Driving Without a Valid License.
The second suspect, Ronald John Greener III, was taken in after being subdued by civilians. Greener assaulted two people in the process. He faces charges of Robbery in the 2nd Degree, two counts of Felony Assault, and Resisting Arrest.
Both suspects were taken to the Daviess DeKalb County Regional Jail pending the filing of formal charges.