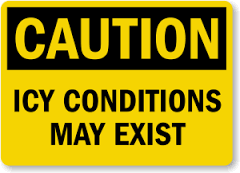 KMZU received reports of ice in several areas in western Missouri.
There were reports of ice in Johnson county at the intersection of 50 Highway and route Z, also on I-70 and 435 toward the airport.
Several accidents along those roadways have also been reported, believed to be due to icy conditions.  Commuters are encouraged to use extreme caution on any roadway that may have taken on water recently.  As temperatures hover around 32 degrees or lower, those portions of road will freeze.  Be sure to watch for black ice, and use extreme caution on the roadways this morning.