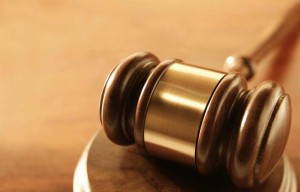 RICHMOND, Mo – A Lexington man arraigned on felony charges will face a criminal court setting scheduled for 9 a.m., Wednesday, March 2, 2016 in Saline County Circuit Court.
According to court documents, William Wilson, 47, is the defendant facing allegations of felony, unlawful use of a weapon, felony, armed criminal action, felony, unlawful possession of a firearm, and misdemeanor, possession of marijuana.
He entered a not-guilty plea February 11 regarding all charges.
Wilson is free after posting 10% of $20,000 bond.