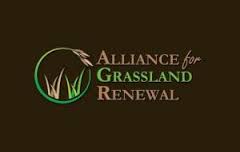 A series of one-day workshops beginning in Oklahoma, which deal with replacing old fescue pasture with new novel endophyte pasture, will come to Missouri the week of March 28, 2016.
Toxins in common fescues, such as Ergovaline, and a fungus, Neotyphodium Coenophialum, cause decreases in animal gains in cattle, fat necrosis, and lower reproduction and milking ability, among other problems.  These factors represent a general decrease in livestock efficiency.  The fungus grows between cell walls of the plant and makes the toxin.
The toxins are found in fescues like Kentucky 31, which is popular due to its hardiness and productivity, but were widely seeded before the toxic effects were realized.
The classes explain the process involved in killing old fescue stands and replacing them with healthier versions.
The Alliance for Grassland Renewal hosts the classes, which will be taught by MU Extension agents and USDA Natural Resources Conservation Service.
The special requirements of seed production and handling make novel endophyte fescue around three to four times more expensive than K 31.  However, the payoffs would be expected to bring substantial economic returns with faster and healthier calf gain.  That is in contrast to the estimated $600 million – $1 billion loss due to the reduced quality of livestock from toxic fescue varieties.
More information can be found at grasslandrenewal.org.