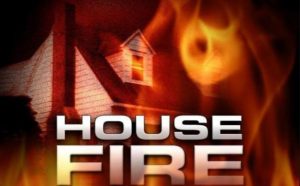 ST. LOUIS (AP) — All seven members of a St. Louis family are hospitalized in critical condition after a house fire.
The fire was reported after 2 a.m. Tuesday. Firefighters arrived within four minutes and rescued the parents and five children ages 10 months to 5 years, who were trapped by smoke.
The home had a smoke detector but fire officials say it did not appear to be working. The cause of the blaze is under investigation.