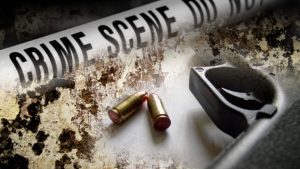 KANSAS CITY, Mo. (AP) — Two men have been charged in the killing of a Kansas City man who was shot and pushed out of a car.
Jackson County prosecutors announced Thursday that Jathaniel Odum, 21,  and James Francis Jr., 19,  are chared with second-degree murder and armed criminal action. Prosecutors have requested bonds of $250,000 for both of the men. It wasn't immediately known if they had attorneys.
The charges stem from the January 2016 shooting of 20-year-old Emorye Spriggs. Before dying at a hospital, Spriggs was able to provide some information while he was being loaded into an ambulance. According to court records, Spriggs said he said that he had been in a Saturn vehicle before being shot.
A witness reported that the wounded Spriggs was dragged from the vehicle, which sped away.