Missouri State Highway Patrol Troopers brought in two suspects for a 24-hour hold during the early morning hours Sunday, October 18th.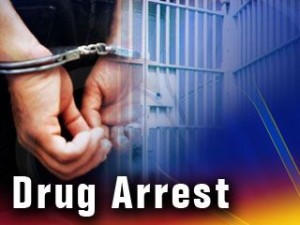 As stated in arrest reports, Tara Wiseley, 26, of Hartsburg, MO and Terry Marriott, 19, of Eugene, MO were jailed on suspicion of multiple felony drug charges.
Wiseley was initially charged with possession of a controlled substance- methamphetamine and possession of drug paraphernalia- meth pipe, as well as prior charges on file including two Cole County warrants, failure to appear, driving while suspended, and possession of narcotics.
Marriott faces three felony charges, two possession of a controlled substance for methamphetamine and four Alprazolam pills, and one for possession of drug paraphernalia for a meth pipe.
Initial court proceedings have not been scheduled pending the filing of formal charges.