KANSAS CITY, Mo. (NAFB) — Much to the delight of farmers and the confusion to traders, soybeans have rallied a dollar higher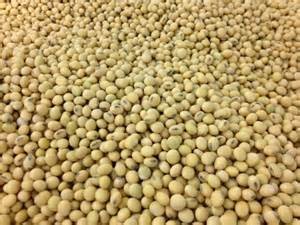 since the beginning of March, trading around the $10-per-bushel level this week. Soybean futures on the Chicago Board of Trade opened the month of March near the $8.75 level and topped $10-per-bushel at one point this week. Meanwhile, corn futures traded around $4-per-bushel this week.
However, trade experts caution the rally may be short-lived, according to Reuters. One thing traders are confident on is the influx of money from commodity funds pouring into the market, but the reason for massive funds entering the markets remain puzzling. Some of the short-term market factors include new concerns with South America's current corn and soybean crops and current stockpile levels. Some see the political uncertainty in Brazil as another sticking point for grain markets while there has been very little talk on the potential La Niña weather pattern, which could bring dryness to the central United States. For farmers, the rallies have provided an unexpected opportunity to sell grain they've kept in storage for months.