Farmers are always looking to the future and the same goes for 2017. According to an Ag Web news report, "a global supply pullback" could bring relief to farmers struggling with low commodity prices.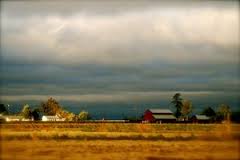 Global consumption is expected to rise, while corn and soybean supplies decline. Prices have lagged in the last four years, due to gains in grain production. But as farmers look to cut acreage worldwide, demand and prices will rise. Alone, U.S. farmers are expected to cut acreage by 91 million acres or 3.5%. Even as acreage declines, production continues to hit record highs. The USDA estimated 2016 corn production to be at 15.226 billion bushels, soybean production at 4.361 billion bushels, and wheat at 2.32 billion bushels.
The Livestock market is also experiencing increases. According to a news report, "the size of the average U.S. beef herd increasing by 8.3% to a peak of 31.5 million head by 2018". The only sector that could face declines is dairy, due to the decline in foreign milk output and rising U.S. production. Overall, 2017 is forecast to be a strong year for almost every aspect of the agriculture industry.