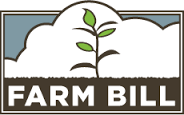 KANSAS CITY, Mo. (NAFB) — The House Agriculture Committee has scheduled two subcommittee hearings on the next farm bill next week.
The Subcommittee on Conservation and Forestry will hold a public hearing next Tuesday morning regarding conservation policy in the next farm bill. That afternoon, the Subcommittee on Livestock and Foreign Agriculture will hold a public hearing regarding international market development and the next farm bill.
The hearings follow a full House Agriculture Committee pre-farm bill hearing last week, and a Senate field hearing this week. House Agriculture Committee Chairman Michael Conaway, a Texas Republican, earlier this month called for a different farm bill approach than 2014, deciding program needs first, before proposing budget cuts.
Conaway noted real 2014 farm bill savings were $100 billion, not the $23 billion claimed at the time.