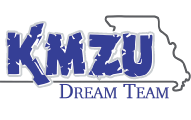 Congratulations to the 2021 KMZU Basketball Dream Team
KMZU 100.7 FM is honored to announce mid-Missouri's high school basketball stand outs on the 2021 KMZU basketball dream team. For 2021, KMZU recognizes 237 student athletes from 72 schools who have demonstrated exceptional performance on the court.
KMZU will reveal the 2021 dream team players of the year and coaches of the year for both boys and girls  classes 1,2,3 and 4/5/6 Tuesday evening, March 30th at 7 p.m. during a special broadcast.  The KMZU Basketball Dream Team special will air on KMZU 100.7 fm.  The Carter Media sports staff will present the show video streamed on midvid.com.  MidVid.com can be viewed online or on the MidVid roku channel.  
Below is a gallery of the 2021 Boys Team.  Click this link to view the 2021 Girls Team.