CASS COUNTY, Mo., — Troop A of the Missouri State Highway Patrol arrested two people earlier today in Cass County.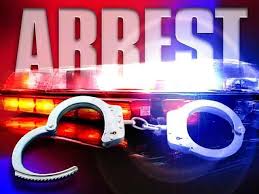 According to an arrest report, 32 year old Daniel Johnson of East Lynne, Mo, and 41 year old Cliff Cumpton of Garden City were both arrested today at 11:51 a.m. Both men were informally charged with felony possession of methamphetamine.
Cumpton also had felony warrants from Cass and Bates County.
Johnson and Cumpton were taken to Cass County Jail. Johnson was released and Cumpton is being held waiting bond.