MORGAN COUNTY, Mo. — A corporal from the Pulaski County Sheriff's office has been accused of felony sexual conduct with a prisoner or offender.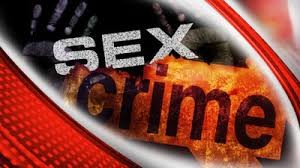 According to a probable cause statement from the Missouri Highway Patrol, Corporal Donald E. Sapp of Pulaski County was transporting a prisoner from the Chillicothe Correctional Facility to the Pulaski County Jail on December 29, 2016. The victim alleged that Sapp had sexual contact with her during the transport by sticking his hand down her pants and inserting his fingers into her "private parts". The victim also alleges that Sapp took nude pictures of her with his cellphone and also had her perform oral sex on him. The incident location was determined to be on U.S. Highway 50 near the Lamine Conservation Area in Morgan County.
The probable cause statement goes on to state that the victim retained a tissue with DNA on it from the alleged sex act to prove her allegations.
Sapp initially denied the accusation in an interview but later admitted to taking picture of the victim's nude body however he continued to deny ever making sexual contact with the victim.
In early January of this year, a law enforcement officer obtained buccal swab and strand of hair from Sapp after obtaining a search warrant. The samples obtained were sent to the Missouri State Highway Patrol Criminal Laboratory for analysis and comparison to the DNA on the tissue turned over by the victim as well as a DNA standard obtained from the victim.
The probable cause statement alleges that on January 11, an examination of Sapp's cellphone revealed nine images of a shackled female, recognized as the victim, wearing prison/jail-style clothing with exposed body parts.
On June 19 the Missouri State Highway Patrol's crime laboratory returned the results of the DNA tests. The DNA with the tissue was consistent with DNA from both Sapp and the victim.
On July 5, Sapp was charged with a class D felony: sexual contact with a prisoner or offender.
No further information is available at this time.