MORGAN COUNTY, Mo. — A crash in Morgan County sent two people to an area hospital Thursday night.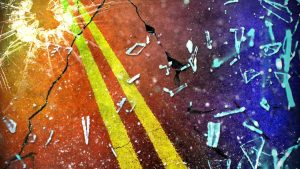 According to a crash report from the Missouri State Highway Patrol, the single-vehicle accident happened on Troutdale Road, about one mile west of Tiff Mine Lane in Morgan County at about 9:40 p.m. Thursday.
A vehicle operated by 18-year-old Ryan C. Page, of Gravois Mills, was traveling east when it ran off the right side of the roadway and hit a tree.
Page was uninjured, however two occupants, 17-year-old Tyler M. Stewart and 15-year-old Trenton J. Stewart, both residents of Versailles, received moderate injuries in the crash.
They were both transported to University Hospital in Columbia for treatment.