RICHMOND, Mo. — A Lawson, Missouri man is listed with a $250,000 cash only bond for sexual felonies in Ray County.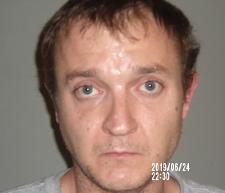 Officers were dispatched to a residence in Lawson on Saturday in reference to a possible sexual assault. Ray County court documents accuse Matthew Jackson, 34, of sexual contact with two minors multiple times. The incidents allegedly took place June 21, 2019. Court documents also state Jackson bragged about the crimes to a contact through text messages.
Jackson is formally charged with felonies of rape in the first degree and sodomy in the first degree.
Jackson is in custody at the Ray County Jail.