A Richmond resident, Lorene E. Ford, 88, died Monday, March 5.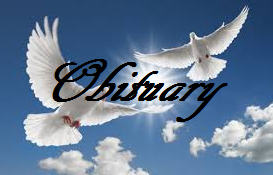 Funeral services will be Friday, March 9, at 1 p.m. at Foster Funeral Chapel, in Carrollton.
Visitation will be two hours prior to the service, also at the funeral chapel.
Burial will be in Richmond Memory Gardens at a later date.
Memorials may be made to the United Christian Presbyterian Church, in Richmond.