A Braymer resident, Dorris Leakey, 87, died Sunday, September 16.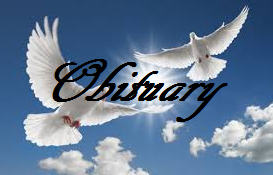 Funeral services will be held at the Lindley Pitts Funeral Home, in Braymer, on Friday, September 21, at 10:00 a.m. A scheduled family visitation will be held the night prior, Thursday, September 20, from 6:00 p.m. until 8:00 p.m., also at the funeral home. Friends may call to the funeral home from noon until 8:00 p.m. Thursday. Burial will be held at Evergreen Cemetery, in Braymer.
Memorial contributions may be made to the Compassus Hospice and may be left at or mailed to Lindley Funeral Home, in Chillicothe.