CARROLLTON, Mo— Three Carrollton residents suspected of breaking into an occupied home this past weekend have been formally charged in Carroll County.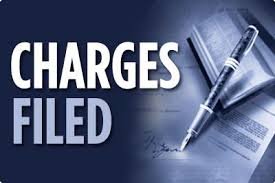 A post to the Carrollton Police Department's Facebook page indicated suspects had been brought into custody after a recent string of tampering and vehicle burglaries. In the same post, the department indicated they believed these were the same individuals responsible for the home invasion on Main Street in Carrollton.
According to a probable cause statement, Kevin Watson, 20, Damon Gilchrist, 18, and a 17-year-old Carrollton resident, were brought in for questioning this past Monday, January 18, 2016.
All three suspects eventually admitted to breaking into the home on Main Street and stealing multiple bottles of alcohol and anywhere from $100-$400 in cash.
Watson, Gilchrist and the unnamed minor have been charged with one count each of B felony, 1st degree burglary and C felony, theft or stealing- value of property being more than $500 but less than $25,000.
Bond for all three suspects has been set at $25,000 cash or licensed surety. Initial arraignment in the matter has not yet been scheduled for Watson, Gilchrist, or the teen.