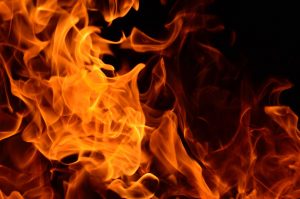 SEDALIA, Mo.- According to a press release from the Deputy Fire Chief of the Sedalia Fire Department, three structure fires were reported overnight in Sedalia.
An early evening structure fire at 1209 Grand Ave. was caused by a vehicle fire in the driveway and sustained moderate damage to the outside of the house.
At around 4:30 this morning, firefighters responded to a report of a house fire in the 600 blk. of W. 4th Street, and upon arrival of the first engine, a three-story house with smoke and fire showing. The house to the west was separated by approximately six feet and was starting to burn as well.
The three-story home suffered heavy damage to the structure and contents. The reported house next door sustained moderate damage.
The Missouri State Fire Marshall's Office was called to assist SFD investigators to attempt to determine a cause. No occupants were in the residence at 623 W. 4th St., however the occupants at 625 W. 4th St. were home at the time of the alarm.
Pettis County Fire District did have personnel on standby for Mutual Aid response if required.