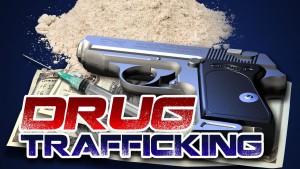 CASS COUNTY, Mo.- On Thursday, October 21, 2016 11:51 p.m. Lake Winnebago police officers arrested three individuals that were apart of a traffic stop in the area of north Route 291 Highway north of Route 58 Highway in Lake Winneabago, Cass County, Missouri.
According to the probable cause statement, the officers on duty observed a silver 2011 Lexus sedan passing their location at what appeared to be a high rate of speed. The officers continued to follow the vehicle and observed  the driver's side wheels crossing the center line of the roadway.
A traffic stop was initiated and Alecia R. Clemons, 42, of Harrisonville, Mo was identified.  While one of the officers was speaking with Clemons, the other officer approached the vehicle on the passenger side and made contact with the defendant Alique M. Brooks, 22, of Kansas City, Mo. At the time Brooks refused to identify himself which lead to an escalation in which both officers had to subdue the defendant.
It was discovered after the arrest of Brooks that he was wearing a bullet resistant vest and that he had a blue glass smoking pipe concealed which contained residue of a white crystalline substance.
After Clemmons gave consent to search the vehicle the other passenger, Michael A. Ferrara, 17, of Pawnee, Ok., was found to be in possession of a concealed .45 caliber Springfield XD's semiautomatic pistol which was loaded. Ferrara was also wearing body armor at the time.
The officers continued to search the vehicle and came across multiple items of evidence. During the search officers recovered a pack of cigarettes from the rear floor which contained multiple small plastic bags one of which had white crystalline substance inside which later tested positive for meth. On the rear seat officers located clear plastic tote in which there was multiple clear plastic bags and the box for a digital scale.
In the front, passenger side floor of the vehicle, located was a small black nylon backpack which contained numerous items including a loaded Taurus 9mm semiautomatic pistol, and a medium sized clear plastic bag with a large amount of a white crystalline substance which was later tested positive for meth.
Another backpack was found by officers and included work gloves, a New England Firearms model SB1 12 gauge shotgun which had been modified with a cut barrel to less then 18 inch barrel length and had the stock cut off as well.
In the trunk of the vehicle another weapon was located. A DMPS brand AR-15 style .223/5.56mm semiautomatic rifle which was loaded, and a Mossberg 835 Ultimag 12 gauge shotgun.
Cass County Detectives reported that an approximate weight for the recovered crystalline substances was found to be around 50 grams.
According to court documents all three suspects have been formally charged. Alecia Clemmons is being charged with felony trafficking drugs in the second degree and armed criminal action.
Michael Ferrara is charged with felony trafficking in drugs in the second degree, armed criminal action, and felony unlawful possession, transport, manufacture, repair or sale of an illegal weapon.
Alique Brooks faces the same charges as Alecia Clemmons including felony trafficking drugs and felony armed criminal action. Both Brooks and Clemmons have the option to post their $15,000 cash only bond
Court dates are pending for all three defendants.