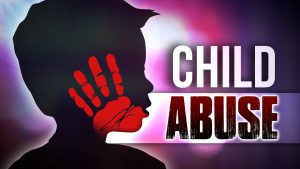 SEDALIA — A 3-year-old Sedalia boy was found home alone by a maintenance worker while his mother was in custody in a Lawrence, Kan. jail. Tamalon Craig Wallace, 28, of Sedalia was charged with first-degree child abandonment, first-degree endangering the welfare of a child and neglect of a child on Nov. 20 in Pettis County Circuit Court. The incident allegedly occurred in May.
The boy was left alone in the home, seen with a half-empty jug of milk on the kitchen floor by maintenance worker John Long, according to the Sedalia Police Department's probable cause statement. The boy told Long his mother "just left" as he was fixing a door in the home. Long went back to the residence 24 hours later to still find the child unattended, on the verge of tears and asking for candy to eat. He then called his his boss who brought the child to the police department, according to the probable cause statement.
A friend of Wallace's contacted police to report her missing on May 22. In their investigation, police discovered Wallace was in jail for vehicle theft and a high-speed chase with Ottawa, Kan. police and the Kansas State Highway Patrol on May 20. Wallace allegedly stolen a pick-up truck in Warrensburg, the statement says. When she was released from custody on May 21, she contacted an uncle for money to rent a motel room. According to the uncle's statement to police, he was unaware the child's situation. In her dealings with three separate police departments during this ordeal, Wallace never mentioned her son was alone at home, according to court documents.
Blaming medication, Wallace told the investigating officer on Nov. 19 she loses track of time and had no memory of stealing a vehicle or attempting to escape from custody.
The child is with foster parents, ones who cared for the boy for 2 and-a-half years prior to his mother regaining custody of him, the statement reads.