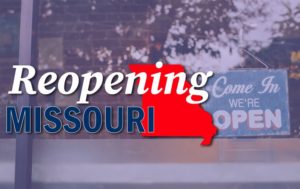 Linn County Courthouse is open – but with limited access.
To follow social distancing guidelines, the county commission unanimously approved the requiring the public to make an appointment before conducting business in the facility. However, individuals can make appointments at the courthouse door where a deputy will be stationed. Also at its April 28 commission meeting, Linn County unanimously voted to allow its county mitigation order to lapse to follow the state's Show Me Strong Recovery Plan.
Linn County has 5 confirmed cases of Covid-19 with 1 death, according to Missouri Health and Human Services data.
Linn County's circuit court will reopen on May 17.
The commission will meet on May 12 between the hours of 9 a.m. to 4:30 p.m.