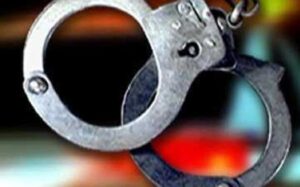 CAMDEN COUNTY, MO – A Sedalia resident was among those arrested Wednesday after deputies reportedly seized methamphetamine during a vehicle search.
The traffic stop in Camden County led to the arrest of Raul Fernandez, 38, of Sedalia, after law enforcement confiscated over 20 grams of suspected meth, marijuana, and a firearm.
Also arrested was Ashley Menke, 35, of Camdenton. Both subjects were taken to a county detention facility. Initial appearance by Fernandez in court was Friday morning.