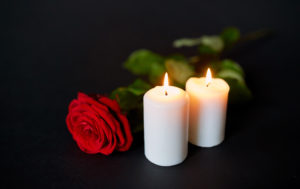 Patricia "Patty" Mae Tate, age 82, a resident of Galt, former resident of Laredo, passed away Monday, December 7, 2020, at Milan Health Care Center.
Patty was born the daughter of "L.V." "Port" and Alta "Mae" (Searcy) Barnett on July 23, 1938, in Trenton, Missouri. She was a 1955 graduate of Galt High School. She was united in marriage to Jerry "Red" Tate on July 3, 1957, in Laredo, Missouri. He preceded her in death on January 16, 2012. Patty was a member of the Laredo Christian Church. She was a member of the Laredo Fair Board. She was also a member of the Laredo Lion's Club.
Survivors include one daughter, Diane Wynne and husband Terry of Galt, Missouri; six grandchildren, Whitney Hanes and Blake, Hunter Hanes and Haley, Jenna Wynne, Jacob Griffin and Jessica, Luke Griffin and Shanna, and Jamey Griffin; eleven great grandchildren, Brayden Barber, Layton and Lexa Stonger, Maggi Wynne, Madden Biggs, Caidance and Adan Kirkland, Kayley Griffin, Quincy Griffin, Miles Griffin, and Hayden Griffin. She was preceded in death by her parents; husband, Jerry "Red" Tate; two daughters, Becky Tate and Judy Lovell; and one sister, Betty Peterie.
A private family graveside service will be held at a later date at Pleasant Hill Cemetery, Laredo, Missouri. Memorial contributions may be made to the Galt Fire Department and may be left at or mailed to Lindley Funeral Home in Chillicothe. Online condolences may be made here.
Arrangements are under the direction of Lindley Funeral Home in Chillicothe.