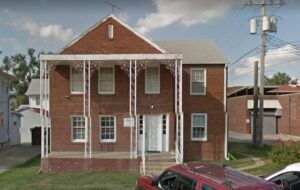 CHILLICOTHE — $500,000 has been awarded to a local non-profit organization. Community Resource Center executive director Sherrie Woglemuth tells KMZU more about its mission.
The center has served its six-county region for eight years. The newly awarded grant money is administered via CARES Act funding from the Missouri Housing Development Commission. Woglemuth explains the programs that the award will help fund.
Woglemuth describes the award as "a blessing."
Like other businesses, the center has felt the wrath of the pandemic. Woglemuth describes what precautions the shelter took nearly a year ago.
According to the Jan. 8 report from the Livingston County Health Center, there have been a total of 1,212 confirmed positive cases of the coronavirus in the area. 37 people have died. Using the state of the county, Woglemuth says some adjustments have needed to be put in place to function since the full reopening of the center.
However, it is also in a spot where it functions as a resource for those who have been struggling for the past 10 months.
Woglemuth explains how some resources have been impacted by the pandemic.
Woglemuth explains the grant is a reimbursable grant, which means money needs to be spent before any is distributed. Donations can be mailed to the center or made online through its official website or Facebook page.  Woglemuth credits community engagement as a source of the center's success.