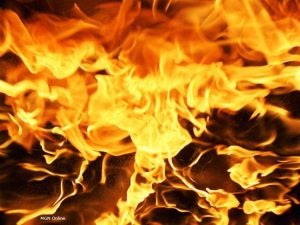 RAY COUNTY, Mo. (Press Release)- Saturday, February 4, 2017, during the early morning hours, multiple fire protection districts responed to the northeast edge of Wood Heights to a residential structure fire.
Upon arrival, heavy smoke and heavy flames were coming from the lower level of the residence. The Wood Heights Fire Protection District, Lawson Fire, Orrick Fire, Richmond Fire, and Excelsior Springs fire departments responded and extinguished the flames. Ray County Ambulance was on scene for medical standby.
When it was safe to enter, officials conducted a "hotspot" and residence check. Emergency personnel located a deceased 36-year-old male occupant in the lower level.
The State Fire Marshall, and Ray County Coroner responded to the scene and assisted with the preliminary investigation. Officials said at the time, the death is  believed to be accidental/non-suspicious.
Wood Heights Police Department was not available this morning for comment.