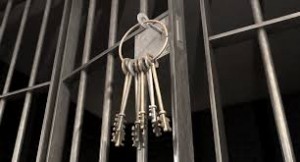 GRANDVIEW, Mo. — Jackson County, Missouri officials have taken a Grandview man into custody on five different warrants.
Highway Patrol records indicate Dennis Meisberger, 31, of Grandview, Missouri, was wanted on a Felony warrant out of Jackson County. Meisberger also had Misdemeanor warrants issued from Platte Couny, Kansas City, Riverside and Parkville.
Meisberger was taken into custody on July 17, 2015 at 12:25 a.m., and transported to the Jackson County Detention Center where he is held on bond.