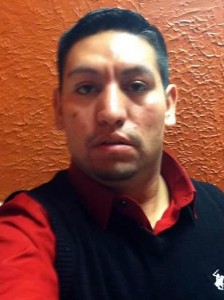 COLUMBIA, Mo. — The search for a missing Columbia man continues after a third day.
According to the Boone County Sheriff's Department, Gaspar Soto-Reza, 27, was reported missing Saturday, August 1, 2015. Soto-Reza was reportedly last seen standing near the edge of a lake at the County Downes Subdivision.
Soto-Reza is a hispanic man, 5'8″ tall, approximately 150 – 160 pounds with short, dark hair. He was previously a resident of Mexico, but has lived in Missouri for several years.
A search of the lake by Boone County Fire officials, a K-9 unit and a drone have yielded no result. Anyone with information is asked to call the
Boone County Sheriff's Department Detective Unit (573) 875-1111.
---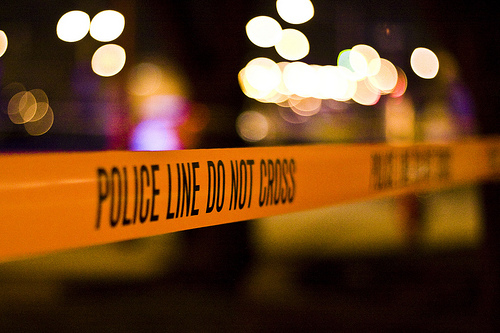 CLAYTON, Mo. (AP) — Authorities believe that a fatal shooting in the town of Bellefontaine Neighbors last month was part of a violent two-day crime binge in north St. Louis County.
18-year-old Willie Roberts was charged Friday with first-degree murder, three counts of robbery, and other crimes.
Court documents say that Roberts and others went to a Bellefontaine Neighbors home on July 16 and fired several shots through a bedroom door, killing 20-year-old Kheyjuan Davis. The court documents say the men also shot a Lincoln Navigator as they fled.
The next day, according to court documents, Roberts and his associates were involved in at least three carjackings and a robbery, all in north St. Louis County.
Roberts is jailed on $1 million cash-only bond.
---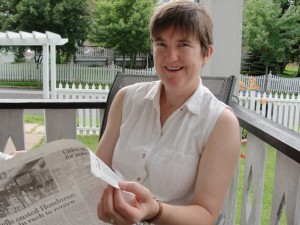 PHILADELPHIA (AP) — The suburban Philadelphia Catholic school teacher fired over her same-sex marriage was shut out after attempting to bring a box of petitions asking for her reinstatement to the Archdiocese of Philadelphia.
Margie Winters, former director of religious education at Waldron Mercy Academy in Merion, was told by security that the Archdiocese's Center City Philadelphia offices were on lockdown Monday afternoon.
Winters joked it was "because I'm so threatening" after handing the box of petitions to the guard and asking him to deliver it to Archbishop Charles Chaput.
The petition, signed by 23,000 people, was organized by social justice group Faithful America.
Winters was fired in June for being in a same-sex marriage, something she disclosed to the school upon her hiring eight years ago.
---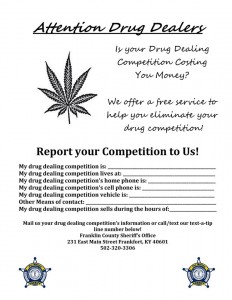 FRANKFORT, Ky. (AP) A Kentucky sheriff's office has posted a flyer on its Facebook page asking drug dealers to turn in their rivals.
Multiple media outlets report the Franklin County Sheriff's Office posted the flyer Monday afternoon. It features an image of a marijuana leaf and says, "Is your drug dealing competition costing you money? We offer a free service to help you eliminate your drug competition!"
Franklin County Sheriff Pat Melton says the post is funny, but the sheriff's department is not joking around.
At the bottom of the letter, people are asked to fill out information about the drug dealer they are reporting, including the dealer's name and vehicle.
Melton says he got the idea from the McIntosh County Sheriff's Office in Georgia.
As of Tuesday morning, the post had 394 online shares.
---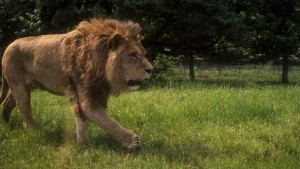 JOHANNESBURG (AP) — The international uproar over an American hunter's killing of a lion named Cecil in Zimbabwe comes amid an intensifying debate over the practice of hunting captive-bred lions in neighboring South Africa.
Ian Michler, maker of a documentary film called "Blood Lions," said Monday that the practice is an "extreme and a brutal form of trophy hunting."
Critics say lions that are bred in captivity are not afraid of people, making them easy targets for shooting in relatively confined areas.
Last month, South Africa's environment minister, Edna Molewa, held a meeting with representatives from the lion breeding and hunting industries to discuss concern about alleged irregularities.
In Zimbabwe, wildlife authorities have said two American hunters were involved in illegal lion killings in separate cases in April and July.