Earlier today, the Humane Society of Missouri Animal Cruelty Task Force (ACT) removed 51 dogs from overcrowded conditions on a property in Van Buren, in northwest Arkansas. The ACT learned of this situation through a request from the ASPCA (American Society for the Prevention of Cruelty to Animals) to remove, transport, and provide veterinary care and sheltering for the animals. Once the animals are healthy, they will be made available for adoption.
The dogs, mostly adults and a few puppies, are medium to large mixed-breeds taken in by a person operating an unlicensed, self-proclaimed animal rescue. Some of the dogs are underweight; others have eye and skin infections. Realizing she could not provide adequate care for a large number of animals, the owner agreed to voluntarily surrender the dogs to the Crawford County, Ark. Sheriff's Office which then signed them over to the Humane Society of Missouri.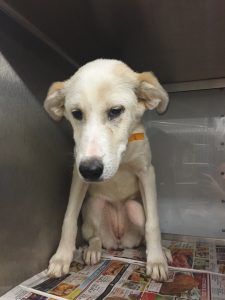 "Fortunately, we were able to intervene before conditions became horrendous, as so often is the case in hoarding situations," said Kathy Warnick, president of the Humane Society of Missouri.  "We are pleased to partner with the ASPCA to help these dogs and will do everything we can to rehabilitate them and find the loving homes they deserve."
The dogs are currently being transported to Humane Society of Missouri headquarters in St. Louis, Mo. where they will be examined by Humane Society of Missouri veterinarians, cared for by shelter staff and made available for adoption as soon as possible.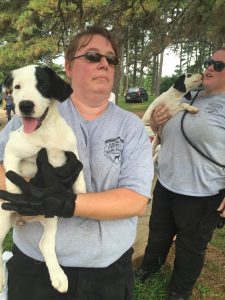 To aid in their socialization and recovery, the Humane Society of Missouri is requesting donations of string cheese, cooked, frozen chicken strips and interactive canine toys such as Kongs, Busy Bones and gently-used, clean, stuffed cuddle toys.  Donations of towels, blankets and sheets are also appreciated. Donations may be dropped off at the Humane Society of Missouri's Macklind Ave. Adoption Center, 1201 Macklind Ave., St. Louis, Mo. 63110.  Monetary donations to provide for the dogs' care may be made at www.hsmo.org or by calling 314-951-1542.