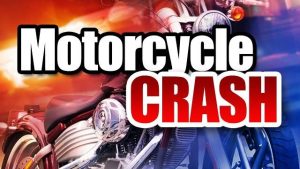 JOHNSON COUNTY, Mo.- The Missouri Highway Patrol was on scene to investigate a motorcycle accident this afternoon in Johnson County that sent a Grain Valley man to the hospital.
According to the accident report, at approximately 2:30 p.m., Billy Hayes, 63, traveled off the roadway and struck a sign post. His motorcycle overturned and ejected him as he was northbound on Route O, southwest of 800th Road.
Hayes suffered moderate injuries as a result and was taken by Johnson County EMS to Centerpoint Hospital for treatment.