JEFFERSON CITY, Mo. — Two men were indicted by a federal grand jury yesterday, July 5, for their roles in a conspiracy to distribute $7 million worth of marijuana in Pettis, Cooper, Boone, Morgan, Pulaski and Jackson counties.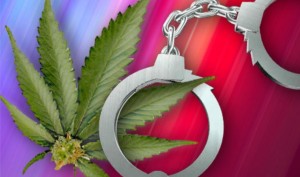 Zachary Scott Nutt, also known as "Tuna", 35, of Los Angeles and Sedalia and Nichols Anders Glaholt, 34, of Independence were charged in the indictment. The indictment replaces a federal criminal complaint that were filed against the two men on June 14 of this year.
The federal indictment alleges that Nutt and Glaholt participated in an operation to distribute more than 1,000 kilograms of marijuana in the listed counties from October 2001 through June 2017.
According to an affidavit filed in support of the original federal complain, Nutt and Glaholt obtained the marijuana from multiple sources, including a growing operation in the state of California. Both have leadership roles in the operation and directly oversaw and executed the transportation and distribution of the marijuana from California.
Business and financial records show that since 2010, Nutt and Glaholt have traveled between California and Missouri on commercial flights or in rented vehicles.
According to the affidavit, investigators seized 56 pounds of marijuana supplied by the defendants and others between August 2016 and December 2016.
Investigators learned that another person gave Nutt $73,700 for the purpose of purchasing marijuana in California for distribution in Missouri. On April 5 of this year, investigators in California observed Nutt loading a vehicle with what was believed to be marijuana. On April 8, Nutt flew back to Kansas City, where Glaholt picked him up. They returned to Glaholt's residence, where the "load" vehicle from California met with the two men shortly after.
On June 5, investigators seized 11 pounds of marijuana supplied by the defendants and others. A person arrested by the investigators after the drug seizure reported that the person had received around 440 kilograms of marijuana from Nutt over the course of two years.
Nutt and Glaholt were arrested on June 13. In Glaholt's possession were two pounds of marijuana. Nutt was in possession of two ounces. Law enforcement officers conducted a search of Glaholt's residence and another residence in Kansas City the same day as the two men's arrest. At Glaholt's residence, officers seized approximately $20,o00 of drug proceeds, several packages of marijuana, marijuana wax, digital scales, vacuum sealers, ledgers, computers, tablets and notes. At the residence in Kansas City, investigators seized 261 pounds of packaged marijuana, cell phones, digital scales, drug packaging equipment, eight empty duffel bags, .22-caliber ammunition and drug ledgers from a safe.
Yesterday's federal indictment also contains a forfeiture allegation, requiring Nutt and Glaholt to forfeit $7 million to the government, representing the total amount of money involved in the drug conspiracy.
Acting U.S. attorney, Tom Larson, cautions that the indictment is simply an accusation and not evidence of the men's guilt.
The conspiracy was investigated by both state and federal organizations including the Bureau of Alcohol, Tobacco, firearms and Explosives, the Drug Enfrocment Administration, the IRS-Criminal Investigation, the Sedalia Police Department, the Cooper County Sheriff's Department, the East Central Drug Task Force and the Missouri State Highway Patrol.