COLUMBIA, Mo— The University of Missouri Center for Agroforestry is hosting their 7th Annual Agroforestry Symposium today, Thursday, January 28, 2016, through 5:30 this evening.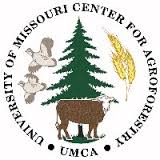 Click play below to listen to KMZU's Ashley Johnson visit with Education and Outreach Coordinator, Gregory Ormsby Mori:
This year, the focus of the Agroforestry Symposium is Pollinators. Mori said without pollinators, we would be in pretty rough shape.
"We at the Center for Agroforestry promote a variety of land practices, conservation practices, agroforestry practices, that can play a very important role in fostering habit for pollinators." Mori explained, "So agroforestry systems and agroforestry practices can be very important for the conservation of pollinators and their habitat. And that is why we chose to have that as the theme for our annual symposium this year."
In Missouri alone, we count on pollinators for a lot of our crop production. Mori said pollinators account for $18 to $27 billion of our total output.
Those in attendance, Mori said, will have much to look at, listen to, and/or get involved with.
"There is a very interesting line-up of speakers, both talking in general terms about the situation of pollinators and how land use practices such as agroforestry can be part of the solution." Mori continued to explain, "Then we'll also have guests like Ed Spevak from the St. Louis Zoo who will look at pollinator conservation both in the U.S. and abroad. We will also have a panel discussion that's intended to look at public, private partnerships, how we can forge robust partnerships between the private sector and the public sector to promote projects and programs that can help with pollinator conservation."
It's an exciting line-up, stated Mori. There will also be exhibitors and demonstrations in the lobby.
The Symposium is free and open to the public. Those wanting to attend can reach the Agroforestry Center at 573-884-2874.