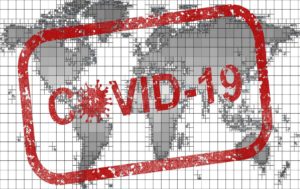 MACON — Eight more cases of COVID-19 were reported on Friday, July 10, in Macon County, where a late June church revival sparked an outbreak of the virus. The Macon County Health Department reports 26 active cases since July 3, with nine presumptive positive cases. Two of the individuals are hospitalized, according to the health department.
A mass testing for the virus will take place at the Macon City Park (fairgrounds) on July 20 from 7 a.m. to 3 p.m. Additional details will be forthcoming next week, according to health officials.
Saline County reported 47 total active cases, among those 2 are hospitalized. This adds to the total of 332 COVID-19 positive cases with 5 previous deaths, according to Tara Brewer, health department administrator.
Two new positive cases of COVID-19 were confirmed in Lafayette County on Friday, which are among 17 active cases.
"The daily total number of cases in Missouri have already been increasing and in some of our neighboring counties, and now in Lafayette County have increased this week," according to Lafayette County Health Department Director Tom Emerson.
Four more cases were reported on Friday in Pettis County to bring active case load to 35. Two are currently being hospitalized.
Missouri reported 662 cases on July 10.