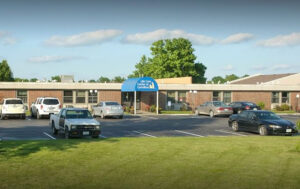 CARROLLTON — Eight residents and two staff members are currently in isolation after testing positive for COVID-19 at the Life Care Center of Carrollton. Executive Director Lynn Hayes says the infected residents are all asymptomatic and receiving individualized care. Staff members are at home until until they meet the CDC's standards for returning to work. Hayes says all staff is tested weekly and screened daily. Residents are monitored frequently throughout the day for symptoms, she says.
Hayes says Life Care Center of Carrollton is following the guidance of the Missouri Department of Public Health and Environment and Carroll County Health Department.
Although visits are restricted, family and friends can connect with their loved ones through phone calls, video chats or window visits.