UPDATE: 02/20/2018 4:10:30 p.m.- The investigation into the death of the nine-year-old girl who died in Marceline after being struck by a train is still ongoing. 
Sgt. Eric Brown of the Missouri State Highway Patrol has identified the victim as Katawna Clay, of Marceline. According to reports, Clay was a third-grader at Walt Disney Elementary in Marceline. The incident occurred on the tracks near Lake Street just before 7:30 p.m. Monday, February 19, 2018.
Initial information gathered reported Clay being eight-years-old. 
In a Facebook post by Marceline R-V Schools they wrote, "Katawna was spunky, intelligent, and creative. She had a special love for animals and a never-ending compassion for other students and her teachers. She always enjoyed reading and participating in classroom science activities. Her contagious smile will always be remembered. Katawna has two sisters at Marceline High School, Victoria & Gabby Hernandez."
The post also indicates arrangements and memorials are not yet set but information will be posted according to family wishes.
=================================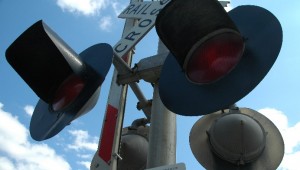 UPDATE: 2/20/2018, 3:45 a.m.  — The name of an eight-year-old girl who died in Marceline is not being released by authorities.
Reports from Missouri Highway Patrol indicate the girl was struck by a freight train moving through town and died from her injuries Monday night. The incident is still being investigated by local officials.
More information will be released as it becomes available.
======================================
MARCELINE, Mo. — KMZU has received unconfirmed reports that a person, possibly a small child, was hit by a train in Marceline.
The Marceline Police Department could not comment on the situation at this time but KMZU has received information through news tips and scanners.
We will continue updating this story as it develops.