BOONE COUNTY, Mo. – One of three teens accused of rifling through parked cars has a hearing in Boone County today.
Michael Glasgow, 18, of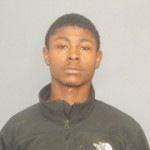 Columbia is being held without bond for allegations that he stole property and firearms from vehicles overnight in Centralia in October. Glasgow is charged with three counts of stealing a firearm and two counts of receiving stolen property.
The prosecutor is opposed to bond on Glasgow due to several other investigations in the Boone County area.