DEKALB COUNTY– A crash in Dekalb County injured two people after midnight today.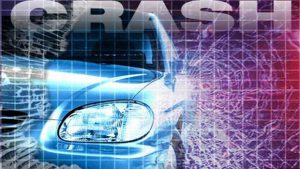 According to a crash report  Michael J. Warner, 19, of Camdenton, was eastbound on Crabill Road at 12:55 a.m. when he traveled over a bridge and became slightly airborne causing him to lose control.
Warner's vehicle crossed the center line and went off the north side of the roadway as his vehicle was rotating clockwise.
The vehicle struck a tree, overturned and came to rest in a ravine on its top.
Warner and passenger Devin M. Sweet, 20, of Cameron, were taken to Mosaic Life Care with minor injuries. Warner was the only one reportedly wearing a seat belt.