RANDOLPH COUNTY, Mo. – The Missouri Highway Patrol says three men injured during a crash in Randolph County, were not wearing their seat belts.
The one vehicle crash occurred around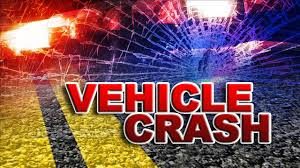 10:25 p.m., at County Road 2930, approximately five miles West of Clark. A northbound vehicle driven by Takota Norris, 20, of Moberly, began to skid, collided with a guardrail and a post before overturning. Morris and James Polson, 25, of Macon, received treatment at the scene for minor injuries.
The third man, Carson Polson, 21, of Moberly, sought medical attention on his own for moderate injuries.