BOONE COUNTY, Mo. – Boone County deputies got into a tussle when they attempted to arrest a Cedar Hill man on a probation warrant Thursday.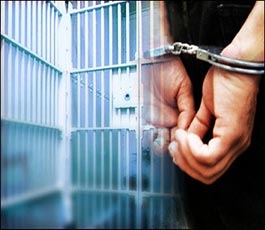 According to the Sheriff's media release, when officers came into contact with Daniel Weber, 25, while checking the welfare of another person in the 200 block of Chris Drive yesterday afternoon, they attempted to take Weber into custody when it was determined he had an active probation warrant. Weber pulled away from the deputies and continued to resist until deputies gained physical control.
Weber is being held without bond on the probation warrant and has a $4,500 bond on the resisting arrest charge.
Donnie King is your overnight news announcer on KMZU 100.7, send story ideas to donniek@kmzu.com