CHARITON COUNTY, Mo. – A one vehicle crash in Chariton County was fatal for a Brookfield driver early Saturday morning.
According to the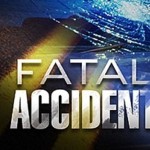 Missouri State Highway Patrol, the crash occurred near Lake Nehai Tonkayea at Lake Drive and John Clark Drive about 5:30 a.m.. The northbound vehicle driven by Christopher T. Cunningham, 46, apparently ran off the right side of the roadway and struck a tree.
Cunningham was pronounced dead at the scene.