MACON COUNTY, Mo. – A Clarence man was injured when a tractor turned over in Macon County Friday, March 11, 2016.
According to the Macon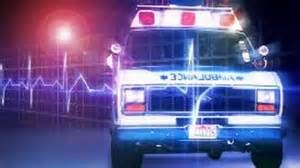 County Sheriff's Department, Robert Rufener, 72, was using a tractor and chains to clear some trees he'd cut, when the tractor overturned and landed on top of Rufener. Emergency crews responded to the field off Lake Street, Northeast of Macon, around 3:30 Friday afternoon.
Rufener was transported to Samaritan Hospital for treatment.